For my children, especially my oldest, being able to touch and manipulate is key to learning. But how does one teach through touch? The answer is simple. One must get creative.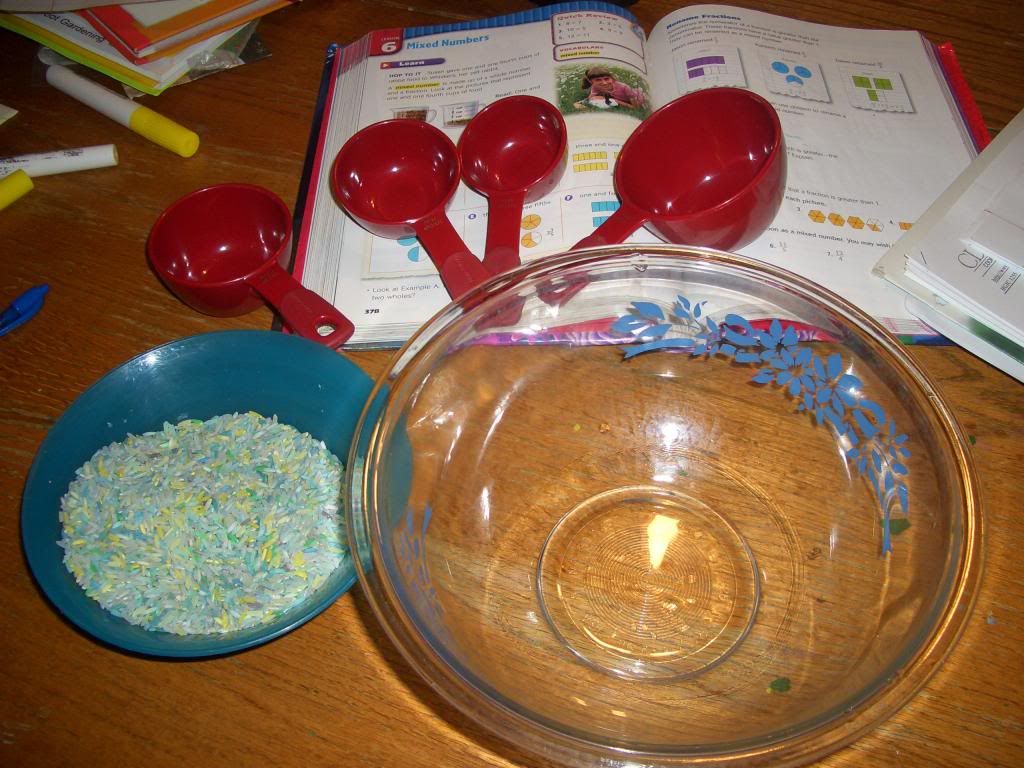 When we delved into the interesting world of fractions I realized my son learned the most through helping me cook, well then it occurred to me why not use the same tools just for fun! So we did!
We also got some more use out of our rainbow rice.
We used measuring cups and spoons, the rice and an empty bowl to add and subtract fractions. It was great fun!