Keeping with the Bug Trend we did a unit on Bees! Now Bee watching had me a little nervous as I am allergic but the kiddlets had a blast. I preferred the indoor bee activities and crafts myself.
You can make a bee from almost anything, and I have learned with my kids they learn better when their hands are busy, so while I teach they work on their crafts.
We made bees from toilet paper tubes, yellow paint, black pipe cleaners and black construction paper. Just cut strips if black paper glued them onto the tubes and painted yellow in between stripes. They then cut little circles and drew buggy faces on them and finally using pipe cleaners to shape antennae and wings. Once the antennae and wings were shaped I poked holes in the tube and twisted the pipe cleaner through the holes.
They also enjoyed painting paper plates into bubble bees. Which I think is pretty self explanatory.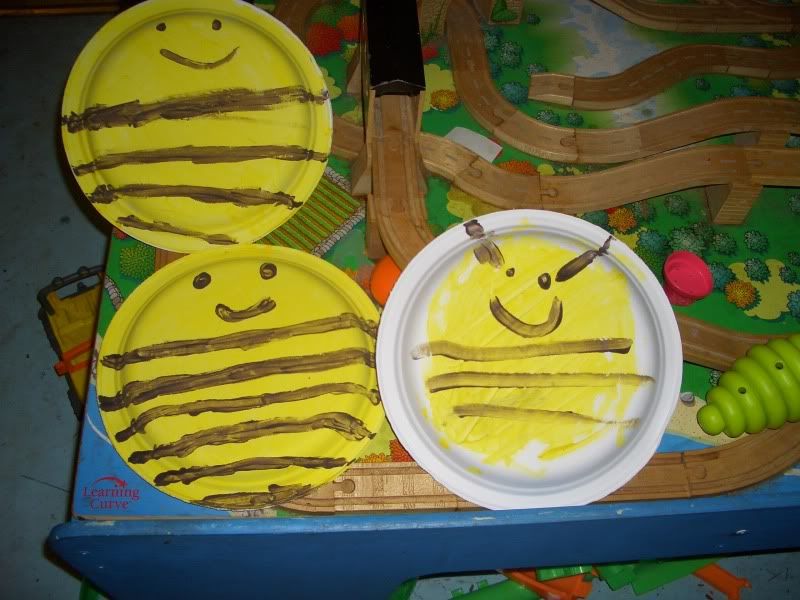 But by far the most fun was had with exploring the goodies we get from bees. We had a honey tasting event and enjoyed yummy peanut butter and honey sandwiches (while watching Magic School Bus in a Beehive).
To cap off the week we made candles from Bees wax.
You need containers, A block of wax, hammer, a heat source and wicks.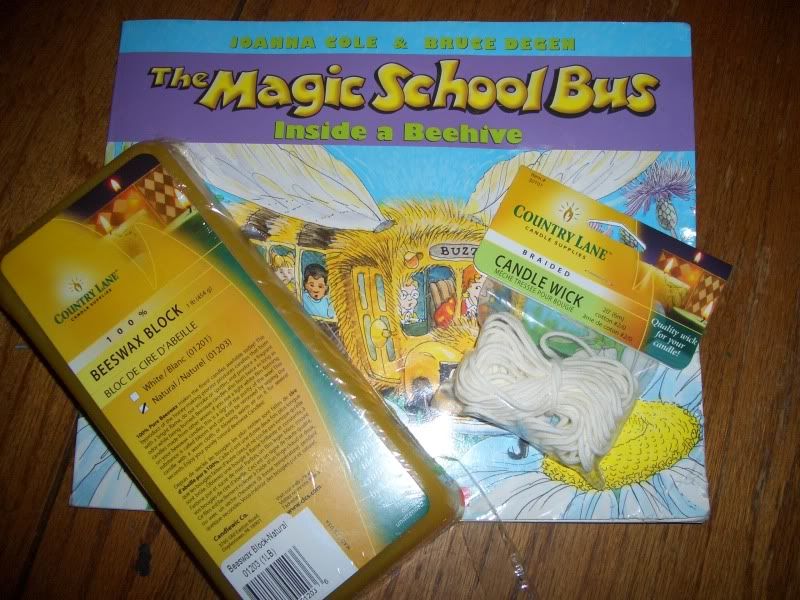 The little people had more fun than is healthy breaking up the wax into chunks with the hammer.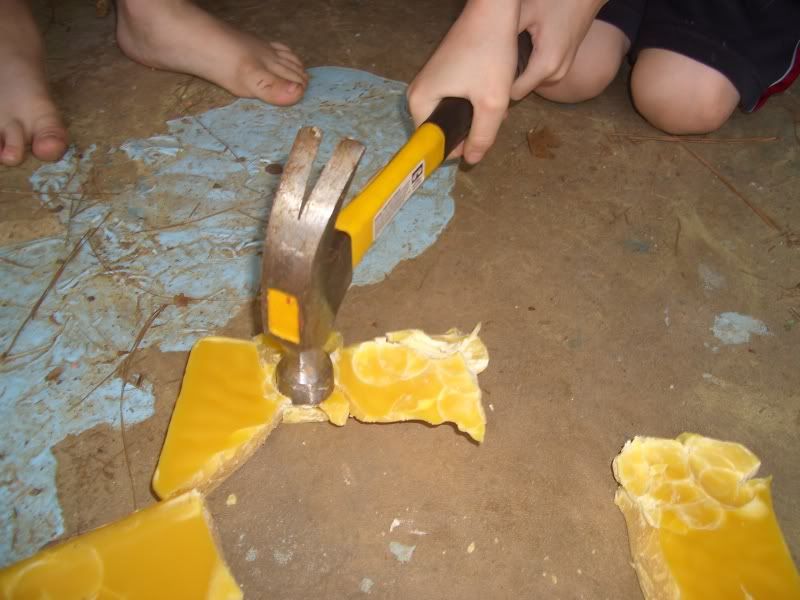 We then stuffed the chunks into old baby bottles for heating. We used the microwave and heated them for about 2 minutes.
As you can see they melted beautifully.
Then they poured the wax into glass baby food jars and placed their wicks into the center and allowed them to cool.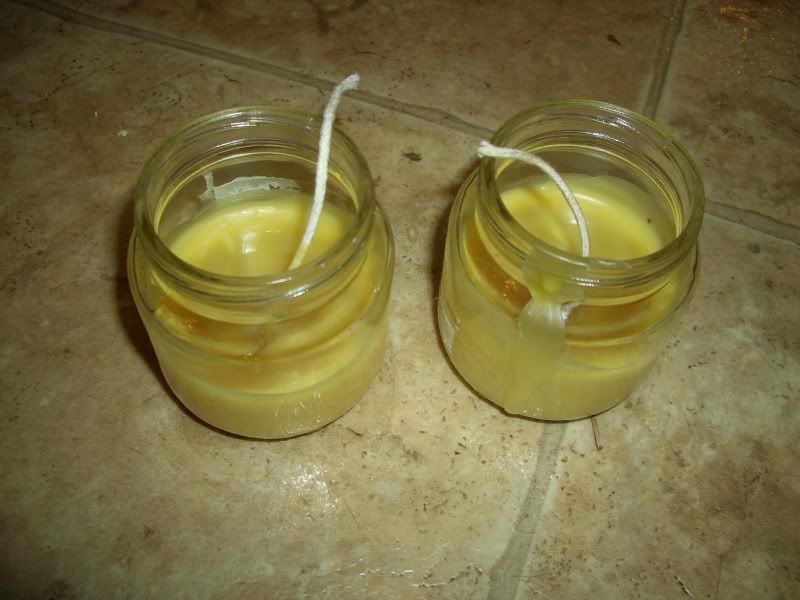 They turned out beautifully! Don't forget to trim the wick before lighting.
And if you have left over wax you can make drip candles too...but only if you have very patient kids. Mine ate not.