Bugs are incredibly cool especially to two little boys. So we have delved into anything and everything bug related.
I found this most AWESOME idea ever!
Here
for a Bug Catcher necklace. It has become my boys favorite thing. And if you don't have the time or the inclination to make them yourself than the author of Whimsy Love sales them.
All you need: are beads, string or twine (we used hemp), and those little plastic containers you get with toys out of the coin thinga-mu-bops from the grocery store.
punch holes in the top of the container, a bigger hole in the center where you can later thread the necklace through. String some beads on the string tie it off and done
once you have a cute little bug catcher you're ready for a bug safari!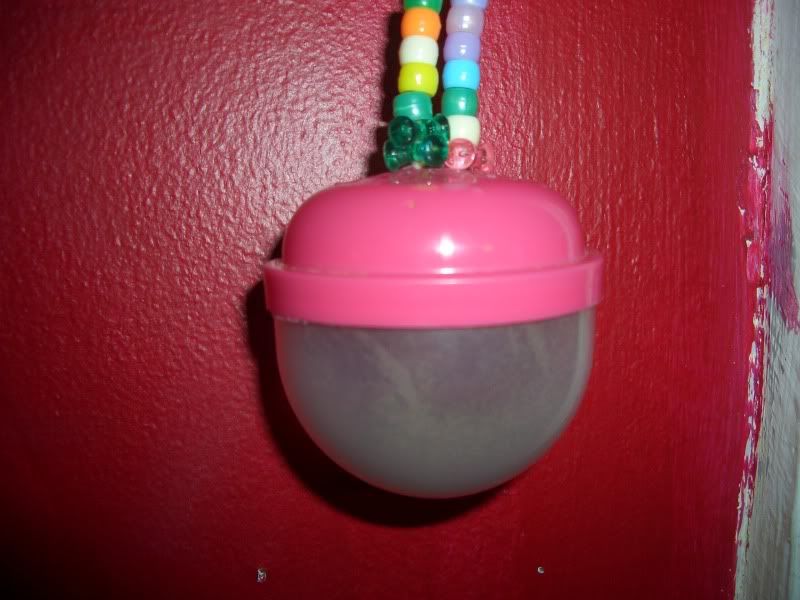 This one contains some dirt and a worm... while not exactly a bug still cool to wear around the neck... if you are a five year old boy.
I can't wait for summer to do a pretty Fourth of July necklace and stuff full of Lightening Bugs.