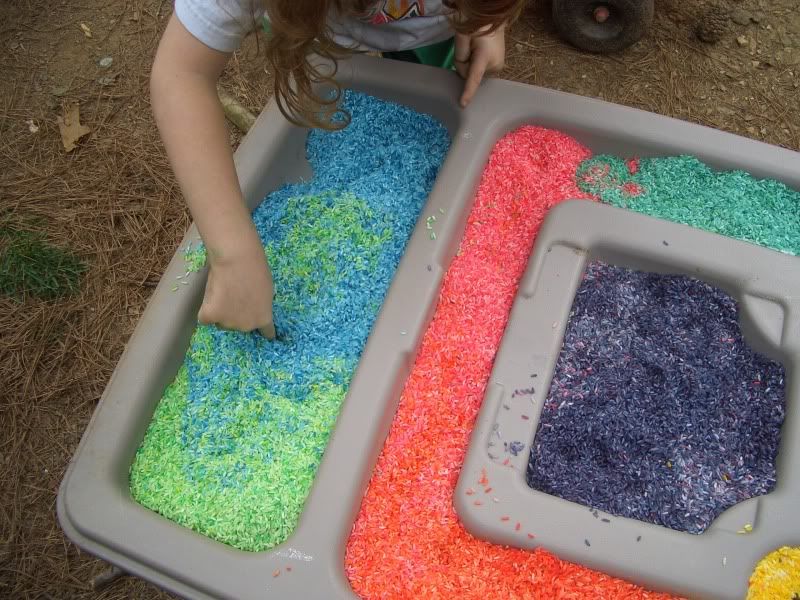 I ran across the idea on a blog
here
and automatically thought "WE HAVE TO DO THIS!" Typically we buy the Crayola colored sand which cost about 7$ for 5 lbs and it makes a mess inside and we can only really use it in the fall because in the summer the sand gets too hot and in the spring, there's just too much pollen. So this really was the best solution ever.. AND it was cheaper!
What you need:
10 lbs bag of rice
ziploc bags
food coloring
alcohol
tub or table for finished product and a decent broom for clean up.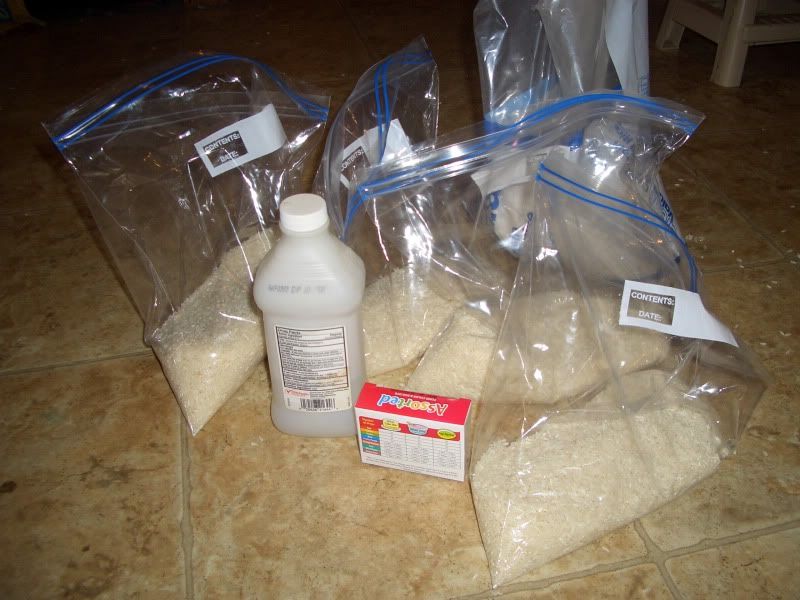 The kiddos used a plastic cup to divide the rice into plastic bags. Then added several drops of food coloring. Mixing some colors to make others. They then added a splash of Alcohol and shook the bags.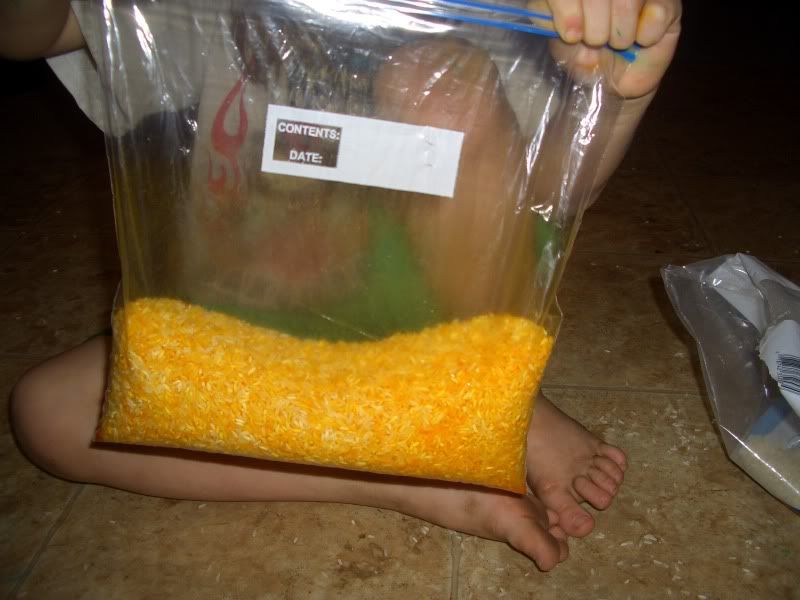 I then took over as rice ended up all over the floor. I massaged the coloring and alcohol into the rice and once all was done we poured it into the Sand and Water Table. Once the rice had a chance to dry we brought the whole thing inside.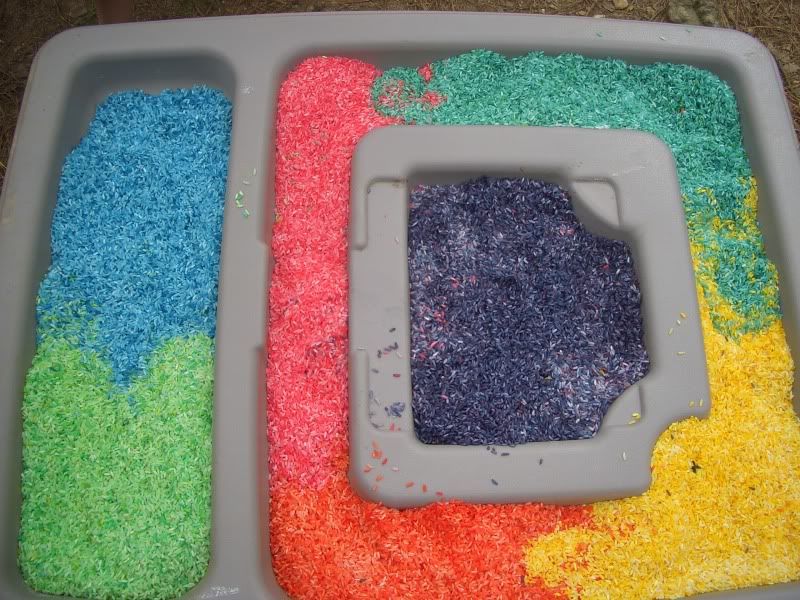 This made an excellent place for practicing spelling and later was the perfect stage for Clone Troopers to have an ambush.