No matter what it is that we are studying colors always make it more fun and more memorable.
Middle man is working hard to catch up to his big brother's reading level so we needed some fun new ways to approach the alphabet.
We took good quality paper made for watercolors, painters tape and lots of paint and had fun making letters that we later made into a word game -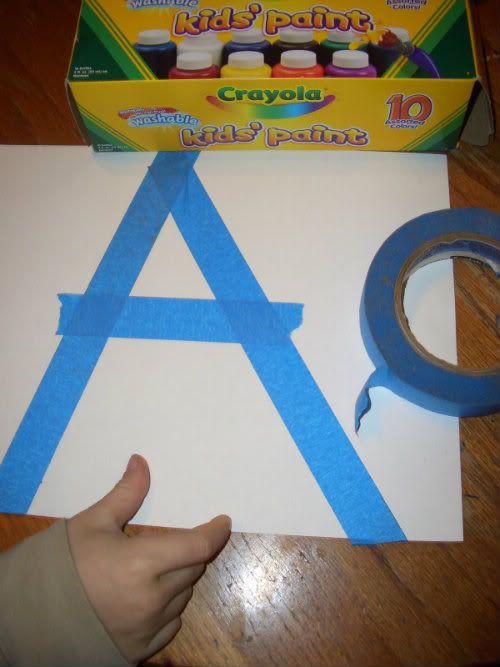 This is very simple and fun. Use the painters tape to make letters. Then paint the entire sheet of paper. To make it fancier you can make little decides around the letters as well.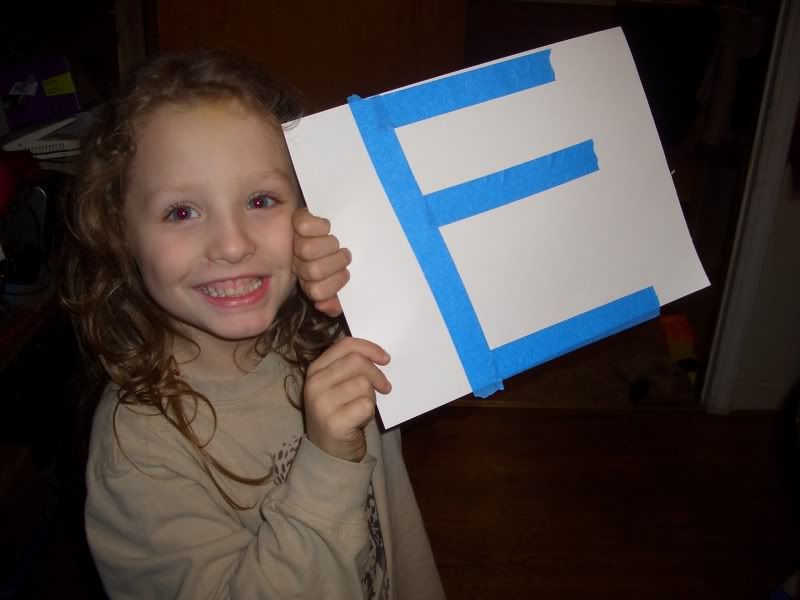 Once it is dry remove the tape and Tada!